Updated: Oct 6, 2021
Not a camping trip!
After a long weekend camping over the first weekend of school holidays (which I haven't blogged about yet but will), I thought I'd treat the kids to a weekend away that didn't involve packing up a tent, smelling of campfire, and not bathing for three days straight. I found a gorgeous beach cabin in Toogoom that was not only dog friendly but a 2 minute walk to the dog friendly beaches.
It was just us - no friends or other families - and the dogs. And it was bliss.
ONE PARENT AIRBNB'ING
Pros:
Close to the beach. Like, super close. Probably closer than the three minute walk the owner of the house describes

Dog-friendly - inside and out - if you have a jumper (like we learned Reggie is, keep a close eye on your pup)

Heaps of space, clean, neat, bright, and open

Laundry - always a plus when you're used to camping

Games and activities left for kids (Jenga, colouring books, a deck of cards, Connect 4)

Full kitchen and BBQ outside

Instant coffee and tea for guests
Cons:
No steak knives!

Instant coffee was the powdered milk sachet kind - likely to be a "pro" for others, not me. But not really a con, either, I just couldn't think of many cons.

No internet and poor mobile service (though I'm half tempted to throw that in the "pro" section!)
Not Camping
So, as it turns out, I'm out of practice packing for beach/non camping holidays.
We'd planned on getting out of Brisbane by 9am. We left at 10am which I figure was still pretty good - a 1 hour delay is pretty consistent with our usual departure times. It would have been sooner if:
I hadn't forgotten beach towels and had to turn back around to go get them. Luckily I was only just down the road from home when I realised.

We hadn't had to stop to buy rashies at Indro - apparently all the kids had either lost or misplaced or outgrown theirs in the past week since we went camping. So a quick stop at the local shopping centre to get some.

We hadn't waited an extra ten minutes to hear the daily COVID press conference, to see if we could actually leave. With another lockdown looming, I was going to be seriously pissed off if we'd gotten to Gympie to only have to turn back around. Luckily, QLDers rock and there'd only been three new community cases and no new restrictions imposed.
And we were off!
Our first hour of conversation was a surprise one! We all started chatting about Rotten Tomatoes scoring.
Just as I was getting into the car, the postman motorcycled by and dropped a package in the mailbox, so of course I grabbed it before we took off. I was super stoked to see it was my recently ordered used copy of Never Cry Wolf - one of my all-time favourite books (and movies). Turned out to be a great read to have on a beach holiday where there's no internet and poor mobile service.
This prompted me to tell the kids about the inconsistent and often unreliable Rotten Tomatoes ratings, but how good Never Cry Wolf must be for it to be the only movie I'd ever seen rate one hundred percent.
Well, that spurred the two kids to get on their phones and Oscar to hotspot his ipad to see what all of their favourite movies were rated. For the record, the Toy Story franchise doesn't fall below ninety nine and that's ALL FOUR movies, Terminator is one hundred percent, and for some reason Gladiator and Bohemian Rhapsody are seventy and sixty, respectively. Sometimes Rotten Tomatoes gets it right sometimes, other times they're just fucked.
The drive was fairly uneventful – slow holiday traffic kept us in the car for about half an hour longer than initially anticipated. To be completely honest, I was pretty happy that I wasn't towing the camper trailer in the mayhem. Not so grateful for that however when we got to the Airbnb we were staying at and we didn't have any tennis balls for the dogs, rugby balls for the kids, proper coffee for the morning or apparently toothpaste the kids didn't hate.
We stopped just before Gympie at a huge service centre that smelled like blood and bone, and every human there was in line at McDonald's. The kids actually saw some other kids from their school which was uncanny and small world-ish but I didn't know them so I didn't have to make small talk with anyone. The drive the rest of the way was much smoother than the start, and we got to our house around 3pm.
Music of choice for the trip up was Spotify's Rock Anthems of the 90s (STP, Pearl Jam, Soundgarden, Smashing Pumpkin, etc) and then Blind Melon shuffled on iTunes for last hour and a half.
Our House
Seriously, this place was awesome. Dog friendly with a fully fenced backyard, which I learned Reggie was able to jump over but thankfully came back. About a two minute walk to dog friendly and off leash beaches.
Max was sad when I told him we were going to Toogoom for a beach holiday because beaches made him think of Dad. I felt bad, and then sad, but seriously was desperate to see the ocean and for a change from camping. For them, not me, I'd be happy in the country with a creek and no other humans that weren't my people (y'all know who you are). But as soon as we saw the beach, he went running full tilt into the water and was pissed off when I said it was time to go home for dinner. My heart sang and I fully accepted his disregard of my instruction as validation of choosing the right holiday destination.
One thing worth noting: there's no internet at the cottage. Oh shame – no Netflix or YouTube.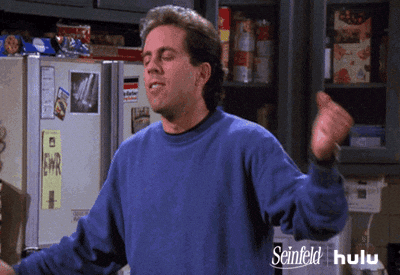 Mobile reception is dodgy at best, so if you want to do work here, or immerse yourself in internet like you do when you're at home, this is not the place for you. Otherwise, its perfect. It's the kind of place I look around at and wish I could decorate and accessorise my house in the same funky, appealing way and shamefully admit that I was flat out buying cushions for the couch. And to be completely, honest, I only did because Duncan said to me one day "why don't we decorate the house a bit - why don't we have cushions?" We should we? We sleep in bed, not on the lounge, why would we need pillows there? How do they even make anything look nice?
But really , this place is the epitome of beach house. I will be here again.
Holiday Time
Evening consisted of a play at the beach – Reggie not so much a fan, Goose a bit scared of the waves but will still give it a go – leftover birthday pizza and cake for dinner, Jenga and Spy Kids on TV.
We went to bed, and about 10 mins later the power went out, but only for about 20 seconds. But in that 20 seconds I was lamenting that I didn't have a flashlight (they're all in the camper trailer) and how the fuck was I going to find the switchbox. Then it went back on. Then a huge storm hit (which was expected in Brisbane area but uncertain about in Toogoom) and I further lamented that we had only hung the wet gear on the clothesline, we didn't actually peg it down, and hoped it was all still in the yard in the morning. No suspenseful ending here, it was, but just strewn about the yard. Power went out a couple more times. Storm ended. We went to bed.
It was only when I woke up that I learned about the coffee situation. It was not pretty. Packets of flavoured and sweetened powdery shit - the only promising part of it was that it said "double shot' on the packaging. Add Aeropress to the list of items to bring to non-camping holidays.
Once I was up the dogs were up which meant Max was up and soon after Oscar. Alex was the one holding us back from heading out, so I opened her door and let the dogs wake her up. She loved me for that.
We took the dogs out to the beach for a morning run around, and it was relatively low tide.
Of course the boys who wore their day clothes ended up soaked (why after this many years of parenting I actually thought we could take the dogs for a walk along the ocean without actually getting into it is beyond me). Went back to the house, and had breakfast. For anyone who owns a high-energy dog, it is seriously nice when they're tired. Goose and Reg plopped on the floor after a spray-down outside and literally crashed.
Easy like Saturday morning was our MO for the day. We all went out to a dog friendly café for milkshakes and brownies, then went around with the intent to acquire all that we'd forgotten, and some other little essentials. We went into Hervey Bay to grab a footy (yes its essential) and grabbed some more food and supplies, went back to Toogoom, had lunch, and spent the rest of the day at the beach. When we got there it was lower tide than when we were there in the morning and we walked out at least half a kilometre before the water was mid-calf. The odd pocket of depth got the water to my knees, and at that point I actually went in. The kids were so excited to see me in water (I don't like baths, I hate fresh water swimming when I can't see what's at my feet, and even though I love the ocean, I hate sand in my togs). The water was so warm and clear. Just gorgeous.
After a few hours of tranquility (ie no one else at the beach so no forced small talk) we went back to clean up for dinner. We went to the local pub/bistro/restaurant/café – it assumed all names – and were able to have the dogs with us. Because we didn't book (ie because mom arrogantly thought there was no way you'd have to book in a town of 18) we got seated at the very very back next to the live entertainment. One dude on a stool playing all of my favourites on his acoustic guitar.
And here it was
I'm not sure how to quite describe this part of the evening. It either made my weekend or destroyed it.
Anyone who knows me knows what a huge role music plays in my life. It is my lifeline, my counsellor, my stimulant, and unfortunately, my depressant. Every song that has ever meant anything to me has a memory attached to it, whether it be a particular event or moment in time, or person or place.
I've struggled over the past year and 3 and a half months. 18 years with Duncan makes a lot of memories, and a lot of songs that make me think of them. So much music I haven't been able to listen to because it actually breaks my heart.
Well, thank you Mr Peter Baker of Maryborough for breaking my heart in the most beautiful way that evening.
We sat down as he was singing Better Be Home Soon by Crowded House. I could write a whole blog alone on the importance the Finn brothers have held in my relationship with Duncan. But I'll just say this, it set the tone for the whole night. Next was Your Song by Elton John. Now, I've loved EJ from about the age of 8 (thank you Dad for Madman Across the Water being the only thing you'd play in the car in the mornings on the way to volleyball and figure skating practice). Duncan loved EJ as well, and in 2015 he took me to his concert in Brisbane knowing I'd waited my whole life to see him live. So while Elton is pre-Duncan, he still is intertwined with our life together.
THEN.
Mr Peter Baker took a break and came over to talk to us. Maybe he saw the sadness in my eyes, maybe he saw the exasperation of a mom with her three kids and two dogs, maybe we were just the closest table. Either way, the kids were stoked that he came over to chat.
In the 5 minute conversation, he learned that I was Canadian and asked if I knew Leonard Cohen. What Canadian doesn't? When his break ended, he went to play, and dedicated his next song to the lone Canadian in the crowd. And it started.
Lovers in a Dangerous Time.
One of my all-time favourite songs, both the Leonard Cohen and Barenaked Ladies versions. The song I introduced Duncan to when we were living in Seoul, that he fell in love with as much as I did. The song I contemplated playing at his funeral but knew I'd never be able to listen to again if I did, so didn't. And it hit me. Like a bag of bricks. I started singing along to myself and loved hearing it for the first time in over a year. Then all the memories came and so did the tears. The kids stopped chatting and asked if I was ok, and Max got tears in his eyes because he can't handle seeing me sad. And I just sat there with my shiraz and wet eyes and loved and hated every moment of it.
Thankfully at this stage someone's loud dog started barking and caught the attention of my dogs, and snapped me out of my heartbreak. I was both disappointed to not hear the end of the song but grateful to stop the tears.
My life – a constant double-edged sword.
We had dinner, went home, and chilled for the rest of the night. Kids watched the ABC (because no internet) and I continued reading Never Cry Wolf (highlight of my holidays?). Then a Doctor Who that they had somehow never seen before came on and we all watched it together. Our love of Doctor Who is probably another whole blog in itself. Maybe just a FB post one day.
Last day of holidays
Sunday was our last day of holidays and it was a pretty chilled one. It consisted of a play/swim/walk in the sandlands of low tide, breakfast out with the dogs, home to relax for a bit, lunch, another swim/walk (this time going out as far as we could and estimating it was at least 750m from the beach before we got to the actual waves).
We then jumped in the car and drove to a different section of the beach (somewhat closer to the cafes) where there was actually a bit of depth, even at low tide. The kids had a real swim and I enjoyed watching them enjoy being siblings - until Max tackled Oscar without warning and Osc copped an elbow to the eye and its all fun and games until someone gets hurt - and Mom says "OK, home time!"
Steak and salad for dinner (healthiest meal, ahem, I mean ONLY healthy meal all weekend).
We got back in time for Alex to catch an episode of Horrible Histories, and then the NRL grand final was on - to be honest, its not my favourite thing to watch, but a final in any sport (even one that only slightly resembles real rugby) is worth watching. Before it started, Max convinced me to take a quick walk to the beach to see it at the highest tide we'd been able to see it at - I said sure and grabbed my beer and we headed down the road. He looked at me and started laughing and told me what a bogan I looked like with my grey, wind-swept hair, beer in hand, and in my PJs (in my defence, if you didn't know they were pyjama shorts you'd never have guessed).
I told him he was no better - barefoot and in pyjama shorts with pugs wearing Santa hats. Turns out we were exactly the people who should be watching league.
(oooh I'm going to cop it for that one)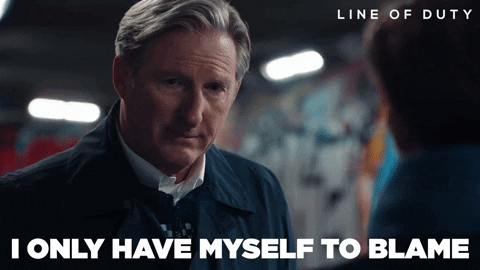 Queen's Birthday
I know coming home on a public holiday is just setting yourself up for a disaster, but there was no way around it.
Woke the kids up early, got out of Toogoom at 715am (with an almost turn around back to the cabin to find missing headphones). It was a smooth drive until we hit Caloundra and then all of fucking Brisbane was on the highway. Ultimately it only added about half an hour to our trip but we were going less than 30km/hr for that entire half hour.
Music of choice for the trip back was Matthew Good Band and Matthew Good, taking me back to uni years and carefree days. The kids were very happy to have headphones on to drown out my 4 hours worth of singing along.
It was a fabulous weekend. Its always nice to hear "I wish we could stay" instead of "I wish we could go home" Actually, thinking about it, its only Alex who says that on our camping trips. Such a teenager.
5 mins from our house with devices off, the kids got to hear me sing along to "Everything is Automatic". At its end, just before turning on to our road, I said to them "Well guys, its been a really Matthew good trip home, eh?" They replied with groans and accusations of me actually being the most cringe-worthy Karen they've ever known.
No better way to end the holiday.